Expert witness for litigation and insuance claim in Singapore
UTC team consists of experts
with more than 35 years of relevant industrial and research experience as well as
qualifications
. The key staff had been engaged in a number of legal litigation cases, including private negotiation, mediation, arbitration, court hearing and public hearing.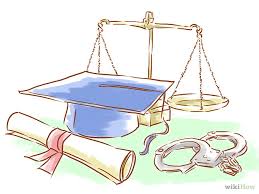 The key staff has successfully led and completed thousands of projects in forensic analysis, accident investigation, failure analysis (FA), condition assessment for aerospace, marine, petrochemical, electronic and microelectronic, construction, amusement, oil & gas, transportation industries and governmental agencies including
Ministry of Defence (Singapore)
,
Republic of Singapore Air Force (RSAF)
,
Defence Science and Technology Agency (DSTA)
,
Singapore Civil Defence Force (SCDF)
,
Ministry of Manpower (MOM)
,
Hyundai Engineering and Construction (Korean)
,
Public Utilities Board (PUB)
,
The Straits Times
,
SBS Transit
,
High Court
,
State Courts
,
China Taiping Insurance
,
Rajah & Tann
,
WongPartnership
,
Universal Terminal
,
Singapore Navy
,
SMRT
,
RWS
,
Shell
,
ST Aerospace
,
Eagle Services Asia
,
SIA Engineering
,
HP
,
Dell
,
ST Marine
,
Takenaka Corporation (Japan)
and
Sembawang Shipyard
, etc.
Recent expert witness cases
A heavy gate toppled during installation and caused a worker death. UTC was engaged by MOM for accident investigation and as expert witness in this court case. UTC had successfully determined the root causes of the accident and testified in the court hearing by providing solid evidences with scientific methodolody.
The court accepted our conclusions and ruled that the contractor was fined S$280,000 for fatal gate toppling
. The contractor filed appeal,
but lost the appeal and punishment was increased from S$280,000 to S$330,000 for fatal gate toppling, reported by Straits Times.
***************************************************** One crane collapsed in a construction site, which severely damaged the nearby plant facilities and workshop during lifting operation. China Taiping Insurance engaged UTC to investigate the accident and as expert witness in legal suit. We successfully determined the root causes of the accident. Shortly after receiving our report, the case was settled favourably to our client before court hearing.